The new range, to be revealed at ISE, will offer reduced size and weight, easier installation and set-up, simplified maintenance, higher image quality and genuine eco-advantages.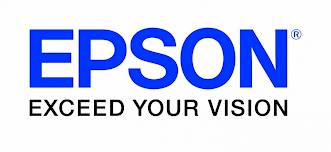 Epson will reveal its newest generation of compact, efficient and ultra-lightweight 20,000 lumens 3LCD projectors at ISE 2022.Building on the success of its EB-L20000U series, Epson will release a new range of projectors offering significant advantages including reduced size and weight, easier installation and set-up, simplified maintenance, great image quality and genuine eco-advantages.
"We are very excited to reveal our latest generation of ultra-lightweight, compact high lumens projectors," said Massimo Pizzocri, executive VP of Professional Displays at Epson.
"I am convinced that this new 3LCD display platform will become the industry benchmark for quality and flexibility, not only saving installation time and shipment costs but also reducing environmental impact for the important and growing 20k lumens market segment.
"As the world's leading projector manufacturer, we have listened very closely to our customers and we believe this new series of projectors answers the market need for more compact, space-saving, lighter, reliable and versatile high lumens display solutions."
Other attractions on the Epson stand at ISE this year include:
A professional display 'laboratory' where customers are offered installation assistance to test out multi-projector set-ups such as EEPT blending, EPPT stacking and simple stacking.
An Immersive 360 degree video conferencing meeting space in partnership with integrator and software developer Igloo Vision, demonstrating a new interactive virtual and physical meeting solution.
A high-end 4K home cinema room
An experiential immersive room showing the power of projection mapping complete with anamorphosis and trompe l'oeil effects.
PU1000 and L700 series projectors will be on view for the very first time. The new EB-PU1000 series follows on from Epson's EB-L1070U series and includes 6,000, 7,000, 8,500 and 10,000 lumen variants offering WUXGA resolution with 4K enhancement, HDR and advanced installation features. The new EB-L700 series offers a brightness range from 5,200 – 7,000 lumens white and Colour Light Output
(CLO) and includes advanced installation and connectivity. It also comes with a new short-throw model.