The secure, enterprise video meeting platform will be supported on the latest Poly conferencing tools, including the Poly Studio X30, Poly Studio X50 and Poly G7500.
StarLeaf meetings are now available on the newest video solutions from Poly, including the Poly Studio X30, Poly Studio X50 and Poly G7500. StarLeaf software will be supported virtually out of the box.
StarLeaf's enterprise video meeting solution will provide secure, feature-rich meetings to both new customers and current customers. Through this partnership, StarLeaf will supply the room subscription and meetings platform while Poly supplies the meeting room systems. StarLeaf has chosen Poly as its hardware partner so customers can enjoy premium audio and video collaboration systems for their meeting spaces while maintaining a consistent StarLeaf meeting experience across all rooms.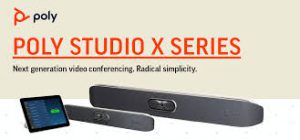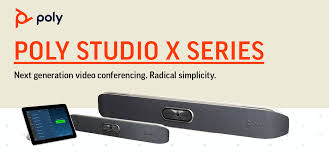 StarLeaf CPO Kevin Bernitz, commented: "Our partnership with Poly brings together two of the most experienced vendors in the industry. At StarLeaf, we are all about allowing people to come together and collaborate in a way that suits them and we understand that this needs to be whenever and however they choose, using the solution that is their best fit. As leaders in their field, the range of Poly endpoints was the obvious choice for StarLeaf when looking for a third party to extend our meeting room offering."
Tim Root, VP & GM of the Group Collaboration Business Unit at Poly, said: "Poly Studio X30 and Studio X50 video bars and Poly G7500 video conferencing system demonstrate our commitment to enhancing customers' meeting experiences. Through a new partnership with StarLeaf, we are now extending the advanced video collaboration features to StarLeaf meetings customers, whether they are participating from their home or remote offices."
Existing owners of a Poly Studio X30, Poly Studio X50 or Poly G7500 can try StarLeaf meetings for free with a 30-day trial by StarLeaf.
For more details visit https://starleaf.com/starleaf-room-for-poly/