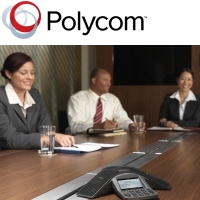 CSS Audio Visual based in Clontarf Dublin are Polycom Certified.We are one of only a handful of resellers nationwide recognized with these distinctions for our superior serviceand support of Polycom's integrated, end-to-end voice, video conferencing, telepresence, Web and data communications solutions. Polycom is the global leader in telepresence, HD video conferencing, and audio conferencing solutions — a visionary in communications that empower people to connect and collaborate everywhere.
Polycom Maintenance/Support
We offer customers a comprehensive Polycom maintenance service program that includes; on-site service, training and Help Desk service 24X7 all year long. The portfolio of services is flexible, it was designed to meet our customer's individual needs for high-quality of service and support. Parts and/or equipment is shipped at no cost to customers who have systems registered under an extended warranty or a maintenance service contract

Polycom Phone Rental
The Polycom SoundStation 2 provides remarkable voice quality for conference calls in offices, boardrooms, restaurants or other venues.
Due to the ever increasing cost of fuel and travel, more and more businesses are looking to conference calling as a way to discuss those important agenda items without spending time and money travelling all over the country.
The standard for voice conference calls in small to midsize conference rooms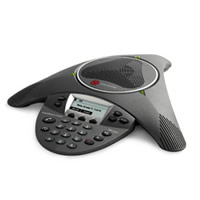 We offer the world's leading brand of Audio Conferencing, providing true-to-life quality, excellent user experience and easy-to-use systems, allowing you to enhance your meeting room,reduce costs, and increase productivity.
Unlike a deskset speakerphone, a true conference phone such as the SoundStation2 is designed for group communications, which is critical in today's global business environment
Up to 10-feet (3.5-meter) of 360-degree microphone coverage, ideal for small to midsize conference rooms. EX model can add optional expansion microphones for even greater pickup range
Resists interference from mobile phones and other wireless devices while delivering clear voice conferencing with no distractions
As easy to set up and use as any standard telephone, with no technical knowledge required
Supports traditional telephone features such as redial, mute, transfer, and hold.
Rental Pricing From €55.00 per day