Based in Clontarf Dublin,we have a complete range of Audio Visual Equipment for hire.
Radio Microphones
Conference PA Systems
Delegate Microphone Systems
Projectors – Portable Desktop to Large Conference
Screens -Tripod & Fastfold
Plasma and LCD Screens
Lecterns
Portable PA Systems
Polycom Video Conferencing
Polycom Audio Conferencing
Sound System Hire     Projector Hire      Plasma Screen Hire
PLASMA SCREEN HIRE – From 40″ – 60″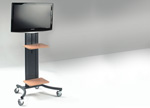 1 x 42″ HD Flatscreen Display
1 x Unicol Stand
Cables etc.HDMI /VGA
Hire from €150.00
Delivery, Set Up / Collection from €30.00
PROJECTOR HIRE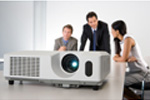 1 x LCD Projector (3000 lumens)
XGA Resolution
Cables etc. (Long HDMI cables if required)
Hire from €75.00.
Delivery/collection from €30.00

.
PA SYSTEM HIRE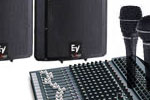 1 x 2 Speaker PA System
1 x Mixer/Amplifier
2 x Speaker Stands
1 x Wireless Microphone
Cables etc.
Delivery, Set Up and Collection

.
PORTABLE PA SYSTEM HIRE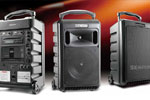 Compact all in one unit
Suitable for small meetings etc
ipod/mp3 Connection
1x Microphone and Stand
Hire from €75.00