Based in Clontarf Dublin, we have a complete range of Audio Visual Equipment for hire.
With our extensive experience and expertise on hand at every stage, you can be sure that you hire the very latest audio visual equipment for your next Event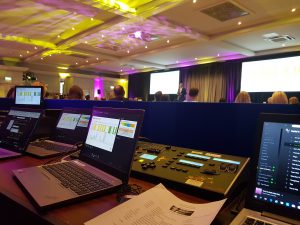 Radio Microphones – Conference PA Systems – Delegate Microphone Systems 
Projectors – Portable Desktop to Large Conference – Screens -Tripod & Fastfold
Plasma and LCD Screens – Lecterns – Portable PA Systems
Polycom Video Conferencing – Polycom Audio Conferencing
    

PLASMA SCREEN HIRE – From 40″- 75″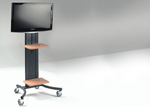 1 x 42″ HD Flatscreen Display
1 x Unicol Stand
Cables etc.HDMI /VGA
Hire from €150.00
Delivery, Set Up / Collection from €30.00
PROJECTOR HIRE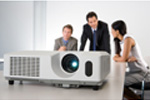 1 x LCD Projector (2500 lumens)
XGA Resolution
Cables etc. (Long HDMI cables if required)
Hire from €75.00.
Delivery/collection from €30.00

.
PA SYSTEM HIRE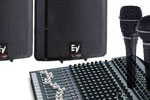 1 x 2 Speaker PA System
1 x Mixer/Amplifier
2 x Speaker Stands
1 x Wireless Microphone
Cables etc.
Delivery, Set Up and Collection

.
PORTABLE PA SYSTEM HIRE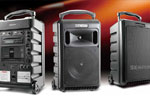 Compact all in one unit
Suitable for small meetings etc
ipod/mp3 Connection
1x Microphone and Stand
Hire from €75.00